Ralph Nathaniel Fiennes
Do a search on Ralph for factoids and things like that. Here, however, I have a few pictures and sounds in order to revel in the beauty of Mr. Fiennes and his performances...enjoy!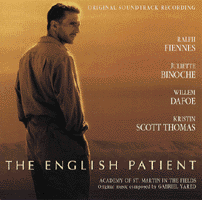 An amazing movie that everyone should see...
Ralph has also been in Oscar and Lucinda, The Avengers, and more...